JENSEN HEALEY
1973 Jensen Healey
The Jensen-Healey is a two-seater convertible that was originally produced between 1972 and 1976 by Jensen Motors, Ltd. Roughly 10,000 were produced at West Bromwich, England. A related fastback the Jensen GT was introduced in 1975.
With the demise of the Austin Healey 3000, car dealer Kjell Qvale was looking for a new product to replace it. He entered into discussions with Donald Healey and Jensen Motors, who had built the bodies for Healey's Austin Healey cars. Kjell Qvale became a Jensen shareholder and Donald Healey became the chairman. The Jensen-Healey was designed in a joint venture by Donald Healey, his son Geoffery, William Towns and Jensen Motors. It was hoped that Healey could help to contribute the sense of style that made the Austin-Healey a hit.
Many engines were tried out in the prototype stage including Vauxhall, Ford and BMW units. The Vauxhall 2.3 L engine met United States emission requirements but did not meet the power target of 130 hp (97 kW). A German Ford V6 was considered but industrial action crippled supply. BMW could not supply an engine in the volumes needed so Jensen looked to Lotus who had a new, untested engine available. Thus all Jensen-Healey models came equipped with the then-new 1973 cc Lotus 907 engine, a two litre, dual overhead cam 16 valve all-alloy powerplant. This setup puts out approximately 144 bhp (107 kW), topping out at 119 mph (192 km/h) and accelerating from zero to 60 mph in 8.7 seconds.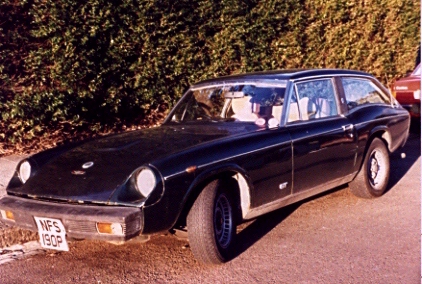 The Jensen Healey GT – Only 509 were made.
For more information:
British Classic Cars